Masters of DOOM (signed) and NEW Romero Games shirt combo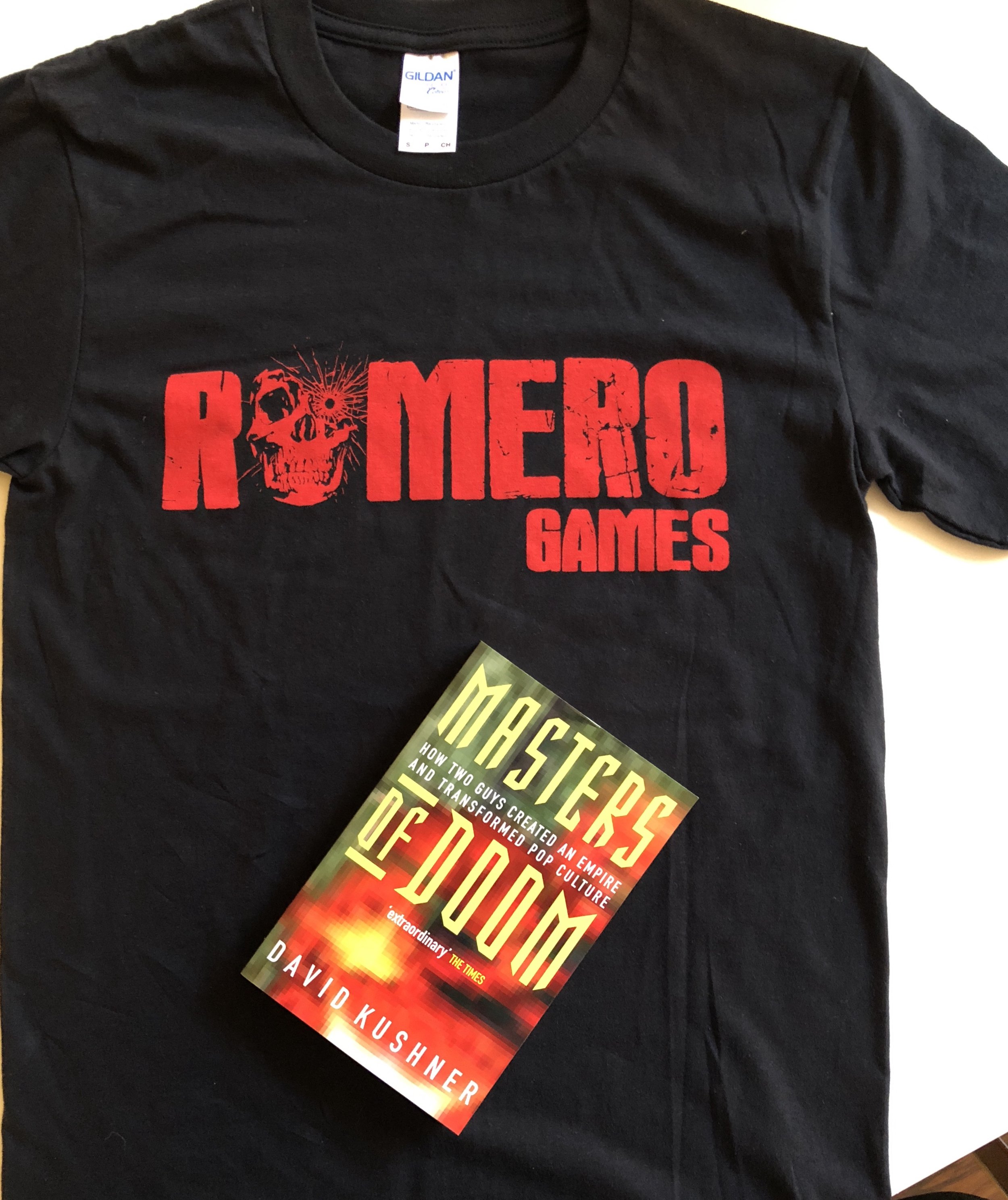 Masters of DOOM (signed) and NEW Romero Games shirt combo
Do you want to learn the story behind id Software and the beginning of the First Person Shooter while wearing a Romero Games shirt? John Romero and John Carmack are the focus of this recounting of the start of the FPS genre in the 1990s, fueled by Diet Coke, Dr. Pepper, and plenty of pizza, this book covers the major twists and turns that id Software took on the way to making history.
This Romero Games t-shirt is a new design and made of 100% Guildan Premium Cotton.
This book is signed by John Romero.
sale
If you would like the shirt signed, please specify. If you would like a special message in the book, please specify. IMPORTANT NOTE: All shirts are European sizing. For American sizing, consider going up a size.